The email newsletter version of this is available here.
Hi all,
The main focus this month was the release of The Stacks on both the App Store and Google Play, and we are proud to say that our target was met.
Because of everyone working on this, not much else was done. Nevertheless, we are pleased with what we accomplished.
---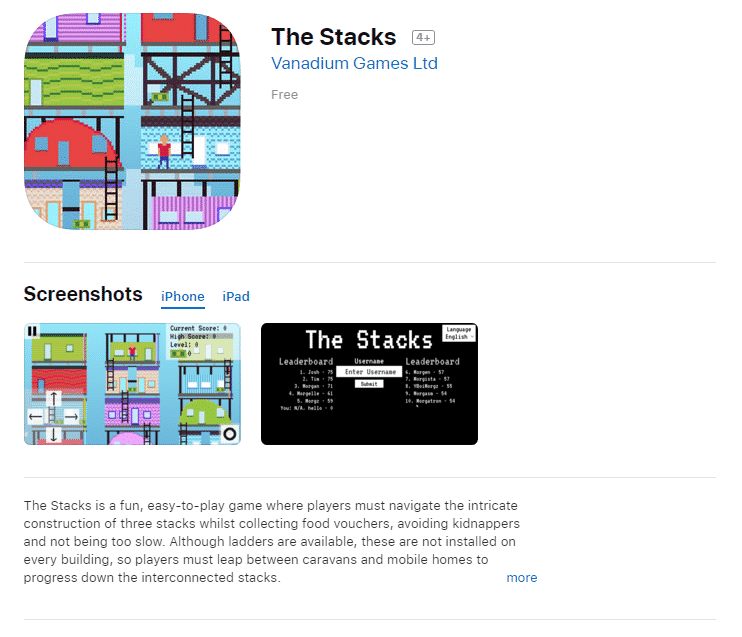 The Stacks was officially released on the 19th of November 2018 on Google Play and on the 20th of November on the App Store.

Since then, as the time of writing this, we have had over 10 installs on Google Play and over 110 downloads on the App Store, with very positive reviews. We would be grateful if you could spread the word about The Stacks and encourage people you know to leave reviews.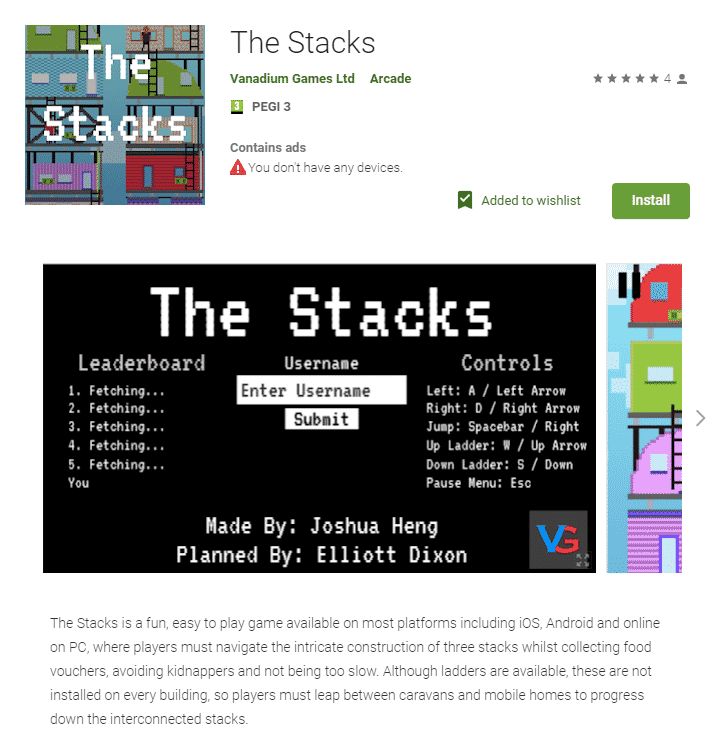 We are nearly at the end of the journey of The Stacks. We have a few bugs to address (such as the jump butting being temperamental and some adverts not working on iOS), however these are nearly all fixed. Hopefully, by the start of January, we are hoping that we will be able to finally declare The Stacks as a finished project.

This will allow us to develop many more games for mobile, and if you have any concepts which you would like to see made, you can email us at support@vanadiumgames.co.uk.
---
In conclusion, the month of November was focuse on finally releasing all our hard work, and, in the close future, we will begin working on our new games. If you would like to stay up to date with our activity, please follow us on Instagram, Facebook or Twitter.

Thanks for reading,
Joshua Heng
Lead Game Developer