The 14th August 2019 marked the first anniversary of Vanadium Games Ltd. Our company was incorporated last year, in 2018, and we have come a long way since then.
From releasing The Stacks on mobile to attending events such as Coolest Projects UK, our first year has been very productive.
Here are some of the key events that have taken place this year: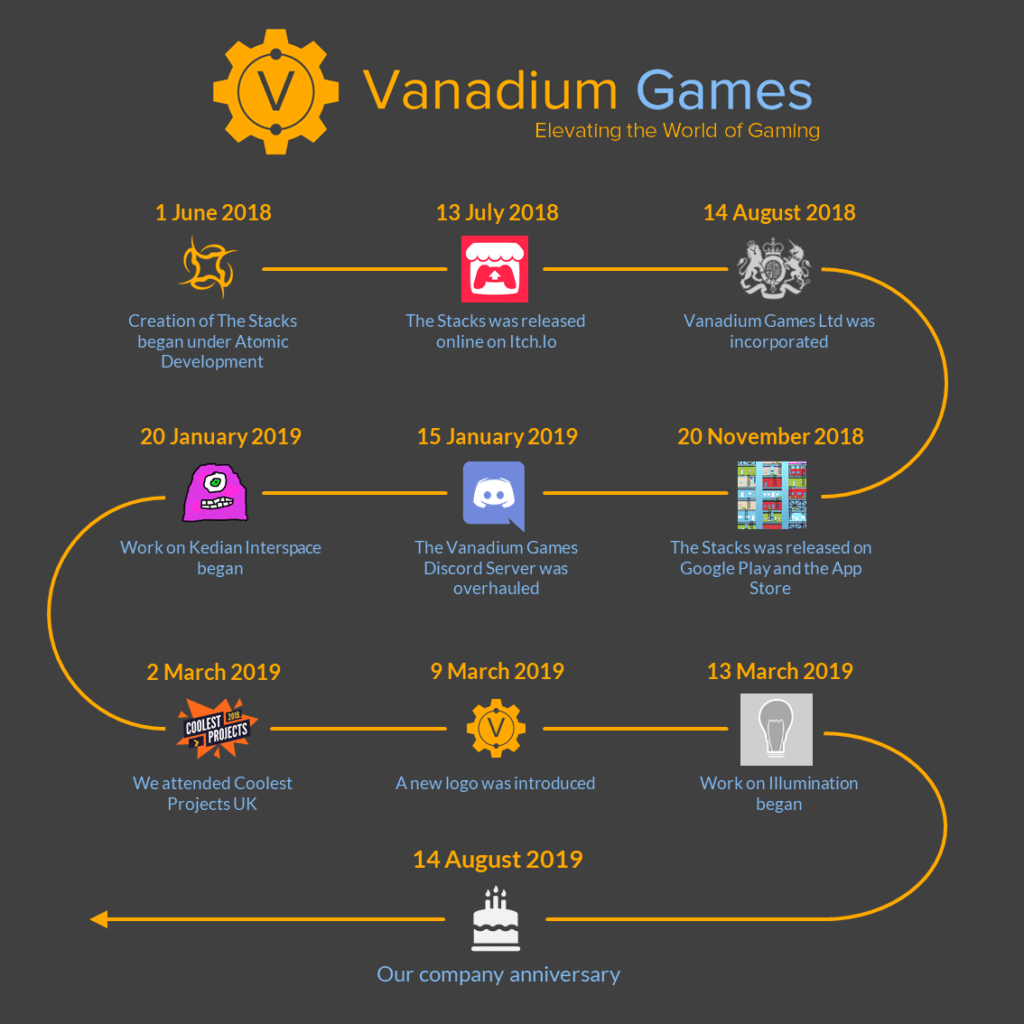 ---
A Learning Journey
Throughout our first year, we have learnt many things and improved on our mistakes. We found motivation to be a hard factor to overcome, as well as the sheer amount of time making games takes – especially when also having to revise for various exams and school tests.
We found that we had to discard a couple of our games such as Tapping Tournament and Trolley Dash due to inadequate planning or a too complicated idea. This led us to put a lot more effort and work into the critical planning stage, so we didn't end up spending too much time on games which would never make it into the beta stage.
Nevertheless, all of us at Vanadium Games have also improved various skills including teamwork, communication and time management, all of which are important in day to day life.
---
What's Next?
As you can see from our timeline, we have been working on games Kedian Interspace and Illumination for a while now. We hope to continue to develop these and hopefully release them soon.
---
Thanks for joining us on our journey, and if you haven't already, follow us on Instagram, Twitter and Facebook or join our mailing list to receive the latest news.