Hi everyone,
In our second bimonthly newsletter, we cover the events of March and April. We underwent changes for our team and logo whilst also making significant progress on our games. We additionally attended an event at the beginning of March where we showcased The Stacks…
---
Team Changes
In April, another person joined the team – Owen. He's been doing lots of work for the art of Kedian Interspace and has fitted into the group well.
Harry has temporarily left us as he has been very busy with other projects, but he will join again soon once he has a bit more free time.
We have also started a blog series where each member of the team introduces themselves. There is currently only one out for Josh, but other people will be releasing theirs soon.
---
New Logo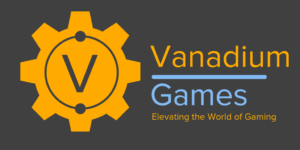 We decided to create a new logo as we felt that our old one didn't resemble us well. Morgan took the lead on the task, and we went through several versions before we finished on one that we all agreed on.
We eventually decided on one with a cog – representing game development – and two electrons, representing the element Vanadium.
---
Coolest Projects UK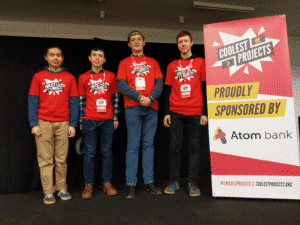 The start of March saw us travelling to Manchester for an event called Coolest Projects UK. This was a convention of young people showcasing what they had made with technology, and we had many visitors to our stand.
This was a brilliant opportunity to gain new players of The Stacks. We printed leaflets and produced a slide-show narrating the story of its development.
We also met new people and were inspired by other projects. Whilst we didn't read the prize for the 'Coolest Project', it was still a great and unforgettable experience.
---
Kedian Interspace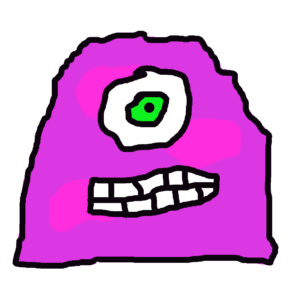 Our game Kedian Interspace has had significant progress – we have been creating many sprites and developing game mechanics. On the 15th April, Josh and Morgan met up for the whole day to decide some key parts of Kedian Interspace such as the style of all the art and turret design.
---
Illumination
We have also begun work on a new game called Illumination. It aims to be a minimalistic and simple game where the player has to create circuits to light up certain light bulbs. Some members of our team are working on this in addition as working on Kedian Interspace, which will take a while longer to finish and release.
---
Social Media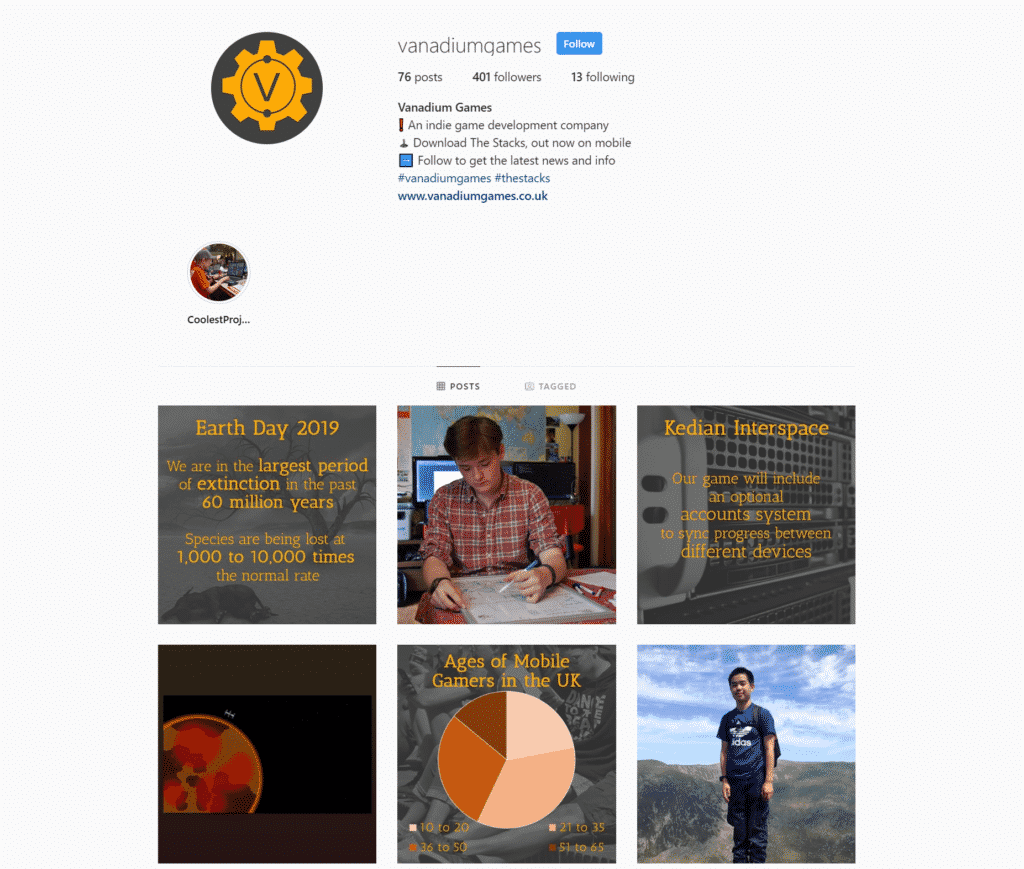 We have continued posting to our various social media accounts to market our games. We focus on Instagram, as we feel that that is where most of our target audience are active, where we now have over 400 followers
---
March and April have been eventful months with lots of changes being made. The next two months might see less work being done, with exams looming for many members of the team, however, we hope to still make progress on Kedian Interspace and Illumination.
See you next time!
Josh – Lead Game Developer